ANJI HENGSHENG THERMAL MACHINERY CO., LTD
Contacter:WANG Lan-fang
Mobile-Phone: 13757279988
Fax:0572 - 5666673
Phone:0572 - 5666675
Email:http://www.email-mark.com
Address:Anji County in Zhejiang Province Sanguan Industrial Park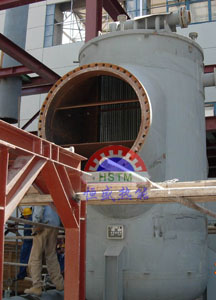 ????Our company developed the new generation high efficiency energy-saving steam heater which has the advantage of compact structure, small size ,light weight, easy for installation, high efficiency of heat transfer, can reduce 20% steam consumption, it's the specially designed and ideal subassembly product for the air purification system of ASU.